current Wind & Weather forecast for Lake Garda
Anyone who knows Lake Garda can confirm that the glacier lake, surrounded by mountains, is characterized by a very special and fascinating weather. Even if the forecast for the whole region is bad, it is often the case that the lake is still in the sun. Even if it rains, the sun and the good mood often come out after 30 minutes.
THE CURRENT WEATHER AT OUR CENTER:
Important information for our guests: Windfinder and Windguro are currently not working or not working reliably. You are welcome to coordinate the weather with us personally (by mail or What's App) or you can find a very precise weather forecast with the professional weather info below.

WHAT THE WIND WILL BE THE NEXT DAYS? WE KNOW OUR FAR AND WILL TELL IT TO YOU!
The diagram below from www.profiwetter.ch shows the wind forecast for the next 5 days. The difference in pressure over the day is important for the wind. With the Peler (north wind, mostly in the morning) you can expect around -2hPa, although less is a very good indicator of good wind. The Ora (south wind, mostly in the afternoon) moves at + 2hPa, which is more an indicator of a good session on the lake.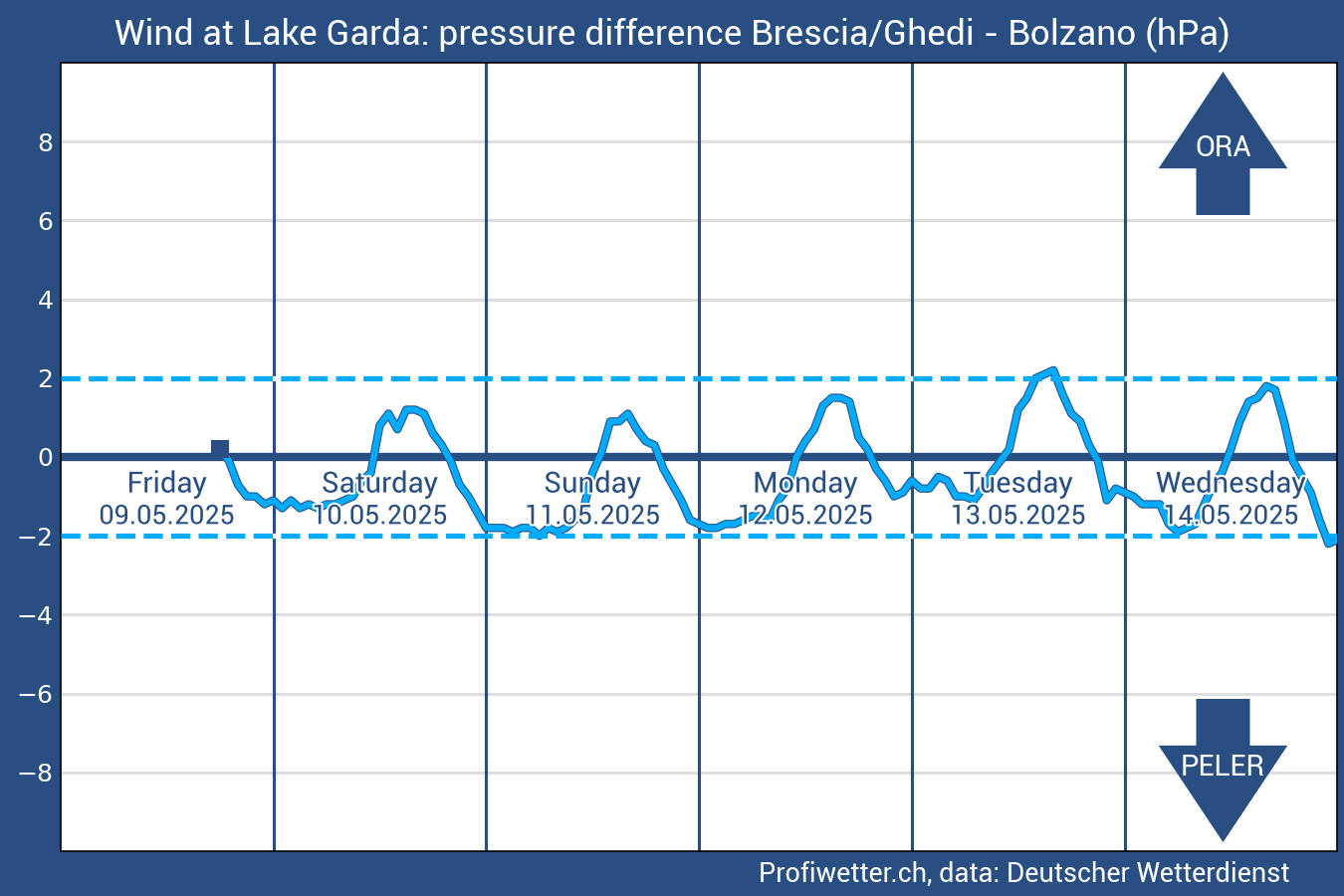 More info
Share this page